As the title states, with the 7th overall pick the Tampa Bay Buccaneers Select
Minkah Fitzpatrick, Defensive Back, Alabama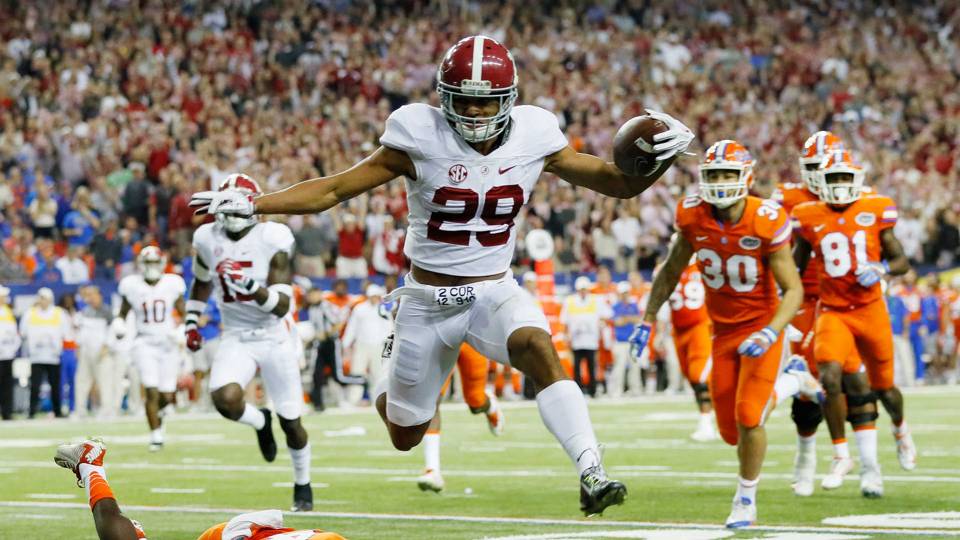 second straight year the Bucs tap a top talent out of Tuscaloosa and fans should be very pleased about it. Minkah has all the accolades you could ask for a man at his position. He's a two time consensus All American, two time All SEC first team, He won the Bednarik and Thorpe awards and was a finalist for the Biletnikoff and Nagurski awards and has the career record at Bama for Pick sixes. He walks right in to pair with second year man Justin Evans at the saftey position or can line up at corner should circumstances dictate. Wherever Mike Smith decides to put this versatile player on this defense from down to down, the defense will be better for it.
With the 38th pick, The buccaneers select
Isaiah Wynn, Offensive Tackle, Georgia
Bucs take another player from January's National Championship Game and add one of its best offensive linemen. Wynn projects to left guard and should start there week 1. Wynn possesses ideal size and mobility for the position and should come as a great help to both Jameis Winston in pass protection and embattled left tackle Donovan Smith. Wynn's blocking enabled Georgia's two highly touted Running backs, Nick Chubb and Sony Michel to shine, and he should do the same for whomever is toting the ball from the Bucs backfield this year and for many to come.
With the 102nd pick, The Buccaneers select
Ito Smith, Running Back, Southern Miss.
Taking a round off to see how the draft plays out, the Bucs finally return to the podium to select who they hope is a steal in the 4th round. Bolstered by a fantastic performance at the Senior Bowl, Ito Smith shows he is a man who runs with a chip on his shoulder and reminds this GM of Darren Sproles.
With the 144th pick, The buccaneers select
Bo Scarborough, Running Back, Alabama
The Bucs dive into the Running back pool and National Champion pool again by taking big Bo who can be the guy to pound a defense especially late in a game. Bo has a top gear and posted a 4.52 40 yard at the combine. With Tampa's new interior offenive line strength, Bo should be able to turn 3 yards and a cloud of dust into big runs fairly regularly if Dirk Koetter can get him the carries he needs.
With the 180th pick, the Buccaneers select
Brandon Facyson, Cornerback, Virginia tech
Facyson has great size and great ball skills and comes to Tampa without having to be "The guy" which would have potentially set him up for failure. We're gonna put him in rotation and get him reps this year with the expectation of him becoming a solid part of our secondary in 2019 and beyond.
With the 202nd pick, the buccaneers select
Mason Cole, Offensive Lineman, Michigan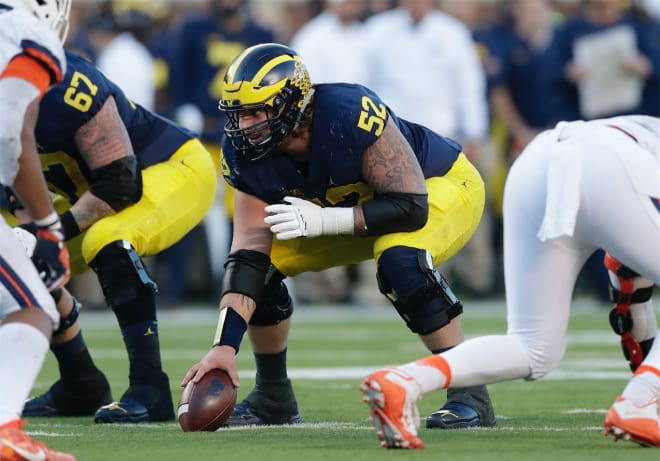 Cole is a natural football player and comes to to Tampa to fill the roster hole left by the departed Joe Hawley. Cole is a project who gets to learn and develop behind free agent Ryan Jensen while providing great depth along the line.
With the 255th pick, The Buccaneers select
JaVon Rolland-Jones, Defensive End, Arkansas State
The most accomplished edge rusher in FBS History comes to Tampa to join a pretty deep rotation that includes Jason Pierre Paul, Vinny Curry, Will Gholston and Noah Spence. Jones is going to have to fight to make this team and then fight again to get playing time. If he shows us he can be good at this level, we'll have a spot for him.