College football season is done, and so are our Bucs. Here's a Bucs mock that includes the first 6 picks. I'm only including 1 player per round as I'm sure there will be some pick movement. My goal here is to identify a player in each round who could be a steal and fill a need.
1. Cleveland Browns, Sam Darnold, QB
-In my first mock last year I rolled the dice that they'd take Watson with their first pick, but now I think the Browns have to take a QB with this pick. Darnold to me is a pretty safe pick, and he does have some nice tools. I don't believe he's a plug and play Week 1 starter type, but I think the hope for the Browns is that Kizer can take those early bullets, and then Darnold can come in by mid season, finish the year strong, and give the franchise optimism at the position for the first time in ages.
2. NY Giants, Josh Rosen, QB
I have a bit of inside info here, but if Rosen is available when the Giants pick #2, he's their guy. If he's not, I think they roll with Barkley to give Eli one last hurrah. But the Giants love Rosen from not just an on field standpoint, but also from a marketing standpoint where they need to get their fickle fan base excited again. If Rosens comments scare off the Browns, he'll be a Giant unless he absolutely tanks the predraft process.
3. Indy Colts, Bradley Chubb, DE
Talking to me Colts fan buddy, he's convinced the Colts are going to reach for an OT here like Williams out of Texas out of desperation to protect Luck, but I think they opt for Chubb who can be plugged in and be an every down stud on that Dline, because right now they lack talent all over that D. Chubb should be the first non-QB off the board IMO, and I don't see the Colts passing on him when they have a need there.
4. Cleveland Browns, Saquan Barkley, RB
For the 3rd year in a row, a RB goes 4th- and Barkley is probably the best of the trio. With Darnold likely sitting for a bit to start the season, Barkley would be a great toy for Browns fans to tune in and watch.
5. Denver Broncos, Baker Mayfield, QB
Denver needs a QB in the worst way, and I have little doubt that Elway is in love with Mayfields moxie. Mayfield will need an offseason to settle into a pro offence, but I think he's a Week 1 starter who makes plays in the NFL right off the bat- which is all Denver needs.
6. NY Jets, Minkah Fitzpatrick, CB
Firstly I think the Jets go and get Kirk Cousins in FA. Seconly they have a tendency to just go BPA. In this scenario, Fitz could be that guy. Now they did take 2 safetoes early last year, but if Fitz shows off elite athleticism at the combine, I think someone tries to make him a CB full time.
7. Tampa Bay Bucs, Quenton Nelson, OG
I think 7 is where Nelson really becomes an option, and I don't think the Bucs pass on him with Chubb and Barkley off the board. Nelson is a plug and play Pro Bowler at LG, and as a rookie should turn the Bucs weakest OL position into it's strongest. He will simultaneously make Tampas RBs better, while also making Donovan Smith a better LT.
Rest of Bucs draft:
Round 2, Sony Michel, RB, Georgia
I think Michel has earned this spot with his play, and ends up the 4th RB off the board behind Barkley, Guice, and Love. Michel will be a 23 year old rookie, but he's relatively unblemished physically as Nick Chubb did alot of the heavy lifting for Georgia. I think Michel would pay a similar role here- with Barber playing the Nick Chubb role. Michel has show that he's got the enough power to break tackles, but where he's special is when he's given a little space where his athleticism can really shine. The guy is just slippery- as his performance against Alabama showed.
Round 3, Lorenzo Carter, EDGE, Georgia
The Bucs double dip in Georgia on Day 2, and select Carter who isn't dissimilar to Leonard Floyd a couple of years ago. In fact I wouldn't bet against him having a meteoric rise like Floyd did in 2016, but for now he's thought of as a 3rd rounder at best. Carter has an absolutely frightening combination of length, bend, and athleticism, but is a bit of a project since he played LB for Georgia (though did put his hand in the dirt a fair bit). He needs some refinement, but his physical traits alone will have him on the field as a pass rusher wreaking havoc early on. In limited snaps as a DE he put up some very impressive tape against some very good OLs, and as a chiseled 6'6" 240lbs he has the frame to continue adding weight and strength
Round 4, Rasheem Greene, DT, USC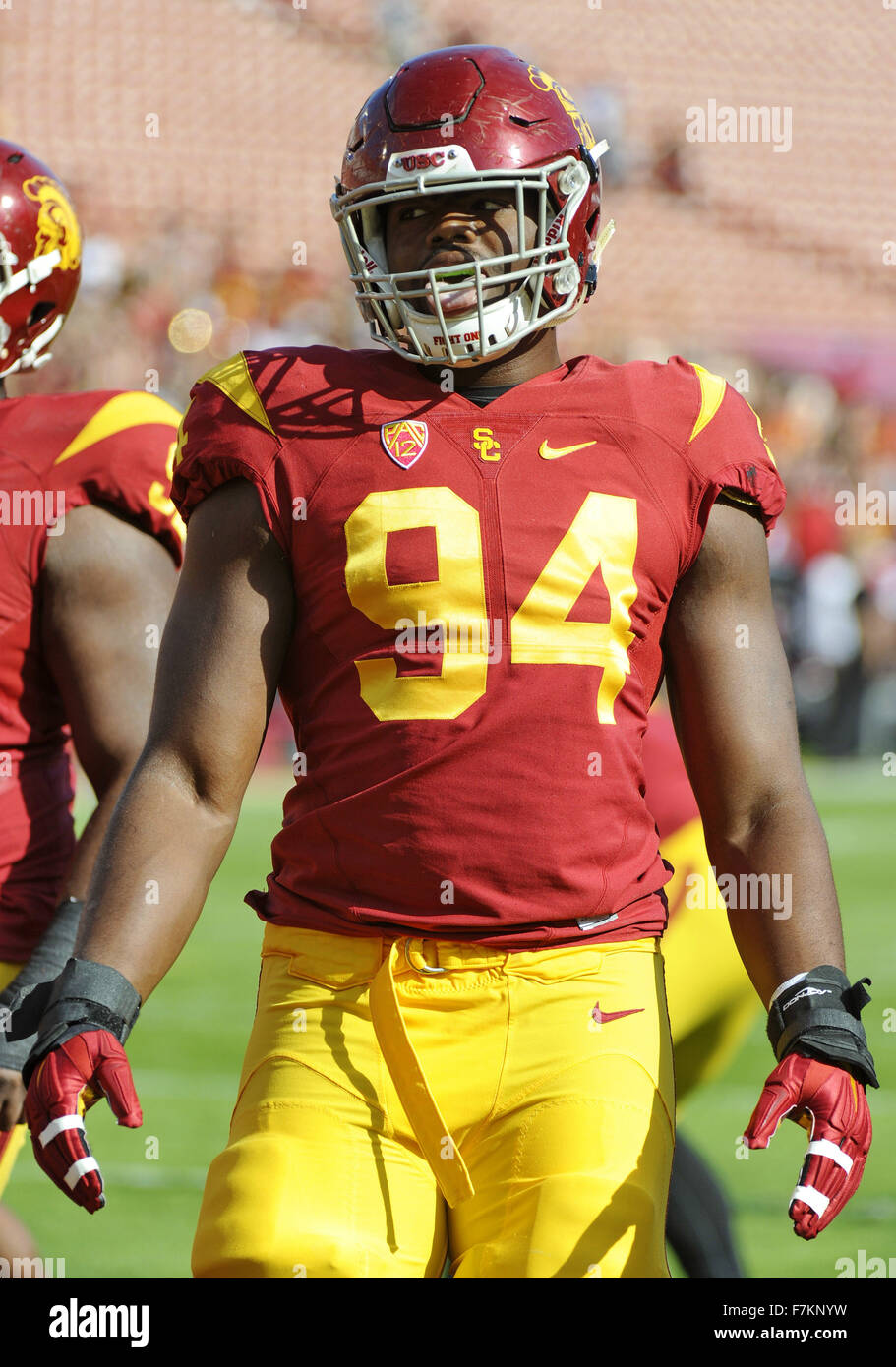 The 20 year old hasn't made his intentions clear, but with the rest of those USC underclassman declaring, I think Greene follows suit. This is a pure project pick, since Greene is quite raw. That said, he's a physical freak who put up 10 sacks in 11 games last year as an interior lineman due to his athleticism alone. At 6'5" 280lbs Greene is built more like an end at the moment, but he has the frame to fill out, as he's incredibly lean considering his height and broad shoulders. The idea here is that he could develop behind McCoy for a couple of years, put on some weight, and then be the guy who takes over him. Greene could end up rising big time, so who knows, but as of now he's projected as an early Day 3 pick.
Round 5 Damon Webb, S, Ohio State
Webb is a feisty undersized safety who just makes plays. He can cover, he can tackle, he can be the 8th man in the box, and he can be a leader on the field. He just might not be 6 feet tall or run a sub 4.5 40. He's anexample of a guy who caught my eye during bowl season as he just seemed to be all over the field, and Ohio State has had a good track record lately when it comes to defensive backs.
Round 6, Brandon Facyson, CB, Virginia Tech
Facyson I've mentioned a few times, but he reminds me of those big corners who don't run tremendously, but you still can't complete balls on them due to their length and skills. In fact, I believe he lead college football in QB rating against last year. Facyson is 6'2" and has elite smarts on and off the field. He suffered a knee injury a couple of years ago, so he has a lot to prove at the combine medically and athletically, but I think he could be a Richard Sherman/Josh Norman type steal.
Round 7, Ike Boettger, OT, Iowa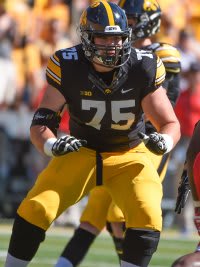 Boettger has missed most of his senior year due to an achilles tear, but he's a former TE who was rising up boards before his injury. He needs to get healthy, and refine his technique with some good coaching, but he's a guy who could replace Dotson in a couple of years with good development.