Get your picks in. It's only 44 days until FSU and Bama go at it.
PAC-12
The Huskies could not get anything done against Alabama in the playoff last year and now they will be without some very good talent they sent to the draft but I think they reload and take the PAC-12 again. If anyone in the conference can knock them off, it'll be USC who beat U-Dub last year head to head.
BIG-12
There are some good teams in the Big 12 that could give the Sooners fits like Okie State, Texas, and West Virginia. But Bob Stoops built too good a program for it to collapse in mere months. I heard someone this morning call WVU a dark horse to win it's first Big 12 title on the arm of former Gator Will Grier. That's great and all, but WVU has never beaten Oklahoma since joining the Big-12 and I don't see it happening this season.
AAC
The Bulls are a sexy pick right now due to the arrival of Charlie Strong as Head Coach. They have to get past defending champions Temple and they have to get past Houston and they could also face a big challenge if Memphis is there in the title game. (Don't sleep on Memphis. Lot of talent there.) College playoff? No way. But there could be a lot of good football in the the AAC this year. BTW. during AAC media day they claimed this conference should be part of the "Power 6".
B1G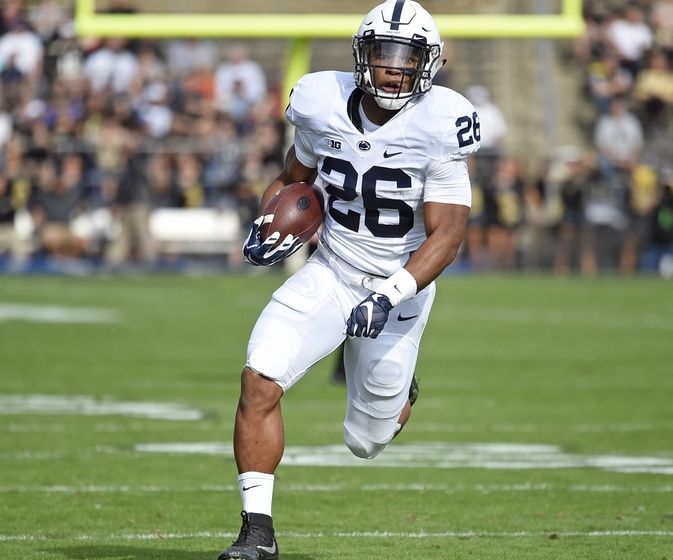 UPSET TIME! Most people take it for granted the the Buckeyes will roll every year these days, but Penn State is hungry. They have Michigan and Ohio State back to back in October and both games are on the road. When they win them both the college football universe will have no choice but to give the Nittany Lions the respect they are demanding.
SEC
It's really not fair. The SEC is beginning to get weak. Auburn has been anointed the team to challenge Bama's dominance this year and the Iron Bowl is always a must-see game. But I need to see what Auburn can do @ Texas A&M and @ LSU before I get on that hype train. In the once dominant SEC East, there's a lot of "meh" teams. Florida, Georgia, Missouri all middling teams that can get in the Top 25, but there's nothing to suggest any of them could stand toe to toe with Alabama and come out with a win.
ACC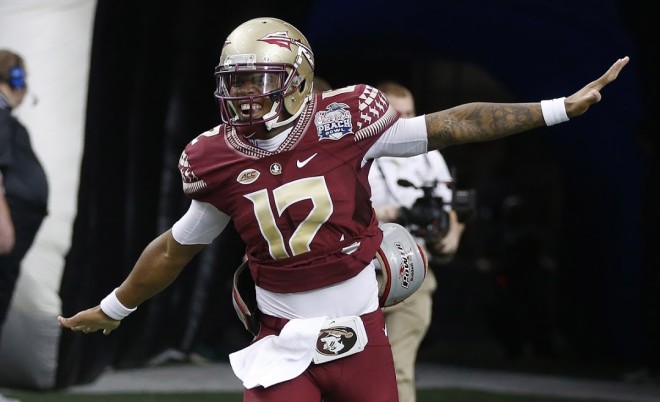 Gear up, Seminole faithful because you're about to have a really fun season. Florida State is just too doggone talented to not take their 19th conference championship this year and unfortunately for the rest of us that means we have to listen to that god awful racket you call the tomahawk chop for hours and hours this fall. Clemson is taking a step back this season to reload so it's a prime opportunity for the Noles to capitalize. Biggest obstacle? Probably Miami so I hope to hell they have a good kicker in Tallahassee this year because you know how it goes when both FSU and Miami get together with something on the line. IF and that is a big IF they can stun Alabama in 44 short days, then you obviously have National title contending team here.
Give me San Diego state for the Mountain West
Give me Appalachian State in the Sun Belt
Give me Louisiana Tech in C-USA
Give me Western Michigan in the MAC