Mock draft
1. Dalvin Cook, RB FSU
The Bucs decide to add a playmaking RB that Jameis is familiar with. After a less than stellar combine, he slips some but the Bucs put an end to that. If you've watched Cook play, you know he's a baller. He won't have to come off the field in any situation and can be the bellcow Koetter is looking for.
2. Juju Smith-Schuster, WR USC
While we added Desean Jackson this off season, the Bucs still wanted to add depth to the WR position and Smith-Schuster presents good value at this pick. While DJ will be the deep threat/WR2 this year, Juju can take a year or two to develop into a fine Robin to Evans Batman.
3. Jake Butt, TE, Michigan
If it weren't for his bowl game injury there's no way Butt would last til this pick. Even if he can't play until late this year or next year, he's the kind of TE that will matchup well with Brate in our 2TE sets that Koetter wants to run.
4. Tyler Orlosky, C West Virginia
The Bucs have been scouting Orlosky and I think he comes into camp to challenge Hawley for a starting job. Eventual starter that could anchor the Bucs line for the next decade.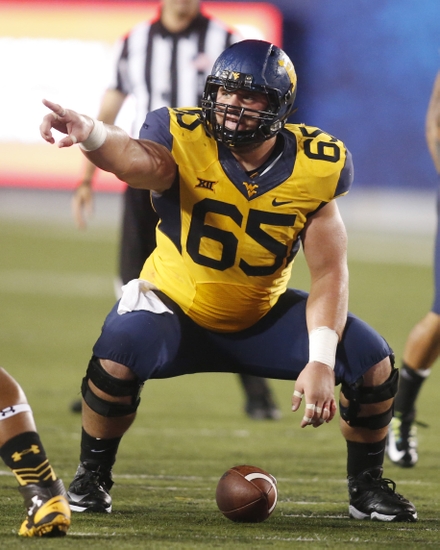 5. Jerod Evans, QB Virginia Tech
With the free agent QB market dried up, the Bucs decide to draft and develop a QB behind Winston. He's extremely raw and inconsistent, but with proper coaching a a couple years to get acquainted with an NFL offense, he could turn over a nice draft pick in return or become a decent backup for the long haul.
6. Keionta Davis, DE Chattanooga
Small school DE prospect that was a terror off the edge. He'll need some work but he's got the ability to turn into a situational pass rusher that could pair nicely with Noah Spence.
7. Freddie Stevenson, FB FSU
The annual throw away pick. Licht appears to be looking for a FB every year and after scouting and drafting Dalvin Cook, Licht takes notice of Stevenson's lead blocking.