When I connect either one of my iPods to iTunes (yes, using Windows so save the Mac / Apple preaching), select the device - all the music is grayed out.
When I search for a solution, I see tons of topics regarding the same issue but with a "Stop" / "Circle" next to the songs. I am not having that issue. I can still play the songs from iTunes but can't drag / select songs through the actual device.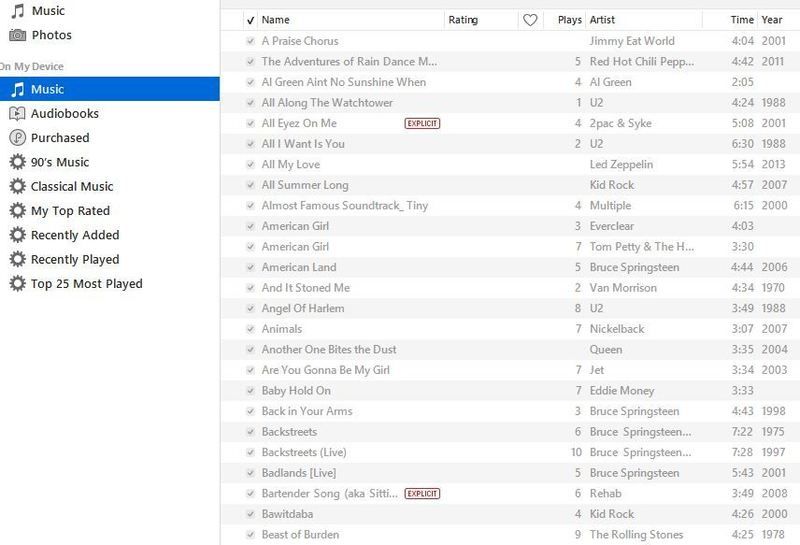 And yes, you can all clown the songs in the screen shot... ***holes.